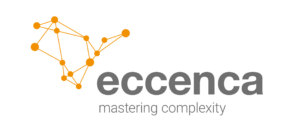 eccenca is a leading provider of enterprise knowledge graph management software and solutions. Its flagship product Corporate Memory helps companies to master the complexity and dynamics of their knowledge, product and device lifecycles by laying the foundation for data integration, access and reusability across disparate sources. Companies are enabled to manage the rules, constraints, configurations and expert knowledge as well as data in one central application. This empowers customers to digitally scale knowledge for automation and AI applications. eccenca is named Sample Vendor for Digital Supply Chain Twins by Gartner and TOP 10 GDPR Solution Providers by CIOApplications.

Computers are changing from single isolated devices to entry points in a world wide network of information exchange and business transactions. Scalable support in data, information, and knowledge exchange based on this global and heterogeneous network becomes a key issue in current computer technology. The major objective of STI Innsbruck is to apply Artificial Intelligence to provide such a scalable support by using semantic technologies for processing user input, content, and their matchmaking.

Ontotext is a global leader in enterprise knowledge graph technology and semantic database engines. Ontotext employs big knowledge graphs to enable unified data access and cognitive analytics via text mining and integration of data across multiple sources. Ontotext GraphDBтм engine and Ontotext Platform power business critical systems in the biggest banks, media, market intelligence agencies, car and aerospace manufacturers.
Ontotext technology and solutions are spread wide across the value chain of the most knowledge intensive enterprises in financial services, publishing, healthcare, pharma, manufacturing and public sectors. Leveraging AI and cognitive technologies, Ontotext helps enterprises get competitive advantage, by connecting the dots of their proprietary knowledge and putting in the context of global intelligence.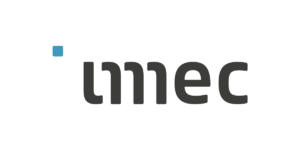 Imec is an R&D hub for nano- and digital technologies. Their KNowledge On Web Scale team (KNoWS) team focuses on data in decentralized environments, has spawn technology such as RML and Linked Data Fragments, and is helping to pioneer the Solid ecosystem. They are looking for new talent and collaborations, so contact them to exchange ideas.

Since 2000, IntraFind has been developing products and solutions for efficiently searching, finding and analyzing structured and unstructured information, taking into account all available data sources of a company.
Full text search and the complete range of AI and machine learning methods as well as Natural Language Processing are the main focus here.
Well-known customers from industry and the public sector include BMW, Daimler, Rolls Royce, Rohde & Schwarz, the German Federal Armed Forces, BaFin and regional institutions of the German pension insurance.
More information: www.intrafind.com/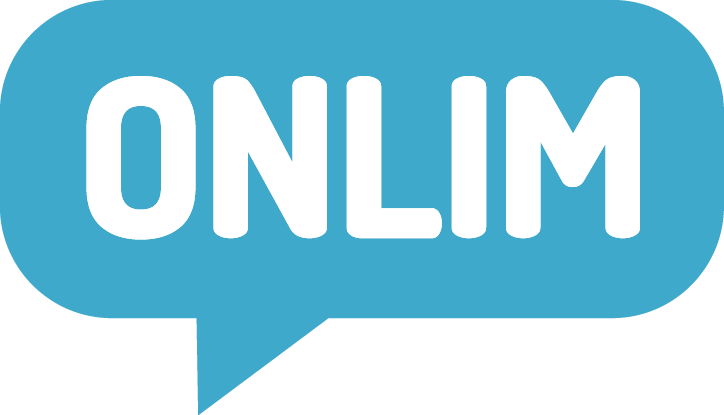 Onlim specializes in automated communication via chatbots and voice assistants and was founded in 2015. With its multi-channel Conversational AI platform which enables enterprise data to be transformed into knowledge and accessed in natural language using chatbots and voice assistants, Onlim is one of the key players in the Conversational AI market in Austria, Germany and Switzerland. As a spin-off of the University of Innsbruck, Onlim's technology is based on state-of-the-art research and technology.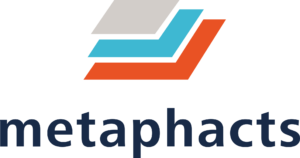 metaphacts GmbH is a Germany-based company empowering customers to unlock the value of their data assets and reach smarter business decisions using Knowledge Graphs. metaphacts provides the products, expertise and services to build customer-oriented knowledge graph applications in areas such as life sciences and pharma, engineering and manufacturing, finance and insurance, cultural heritage, and more. Built entirely on open standards and technologies, metaphactory is a low-code FAIR data platform designed to ease onboarding into the world of Enterprise Knowledge Graphs by delivering innovative features for knowledge graph asset management, rapid application building, and end-user oriented interaction. For more information about metaphacts and its products and solutions please visit www.metaphacts.com

Springer is part of Springer Nature, a leading global research, educational and professional publisher, home to an array of respected and trusted brands providing quality content through a range of innovative products and services. Springer Nature is the world's largest academic book publisher, publisher of the world's most influential journals and a pioneer in the field of open research. The company numbers almost 13,000 staff in over 50 countries and has a turnover of approximately €1.5 billion. Springer Nature was formed in 2015 through the merger of Nature Publishing Group, Palgrave Macmillan, Macmillan Education and Springer Science+Business Media. Find out more: www.springernature.com

IOS Press is an independent, international STM publishing house established in 1987 in Amsterdam. One of our guiding principles is to embrace the benefits a lean organization offers. While our goal is to keep things simple, we strive to meet the highest professional standards. Our business practices are straightforward, transparent and ethical. IOS Press serves the information needs of scientific and medical communities worldwide. IOS Press now publishes more than 100 international journals and approximately 75 book titles each year on subjects ranging from computer sciences and mathematics to medicine and the natural sciences. Please visit iospress.com to find out more.

For nearly 30 years, Manning Publications has been an innovative and reliable source of knowledge. As an independent publisher of technology books, video courses, and hands-on tutorials—Manning has empowered software developers, engineers, architects, system administrators, and managers with the skills needed to take their careers to the next level.